Honey comb - Natural Life - 400g
Brand:
Natural Life
Product Code:
NL - Honey Comb
Availability:
In Stock
Price: $19.99

Natural Life™ Honey Comb
100% Pure Australian Honey and Honeycomb
1 x Honey Comb inside
Description
Our delicious natural honeycomb is truly one of nature's sweetest gifts! 100% pure, raw honey, exactly you find it in the hive, bursting with sweetness and nutrients. Natural Life Honeycomb is 100% Australian honey, farmed in gorgeous locations in the New South Wales countryside.
Benefits of Pure Natural Life™ Honeycomb
You can be sure it has nothing added; just pure, natural sweet Australian honey
Bursting with nutrients, incuding iron, calcium, magnesium, zinc, manganese and potassium, along with Vitamins B1, B2, B3, B5, B6 and Vitamin C
A natural raw food, Natural Life™ Honeycomb retains greater antimicrobial properties than commercially processed and heated varieties
Contains natural pre and probiotic activity, helpful for digestion and gut health
So versatile; drink it, eat it or cook with it!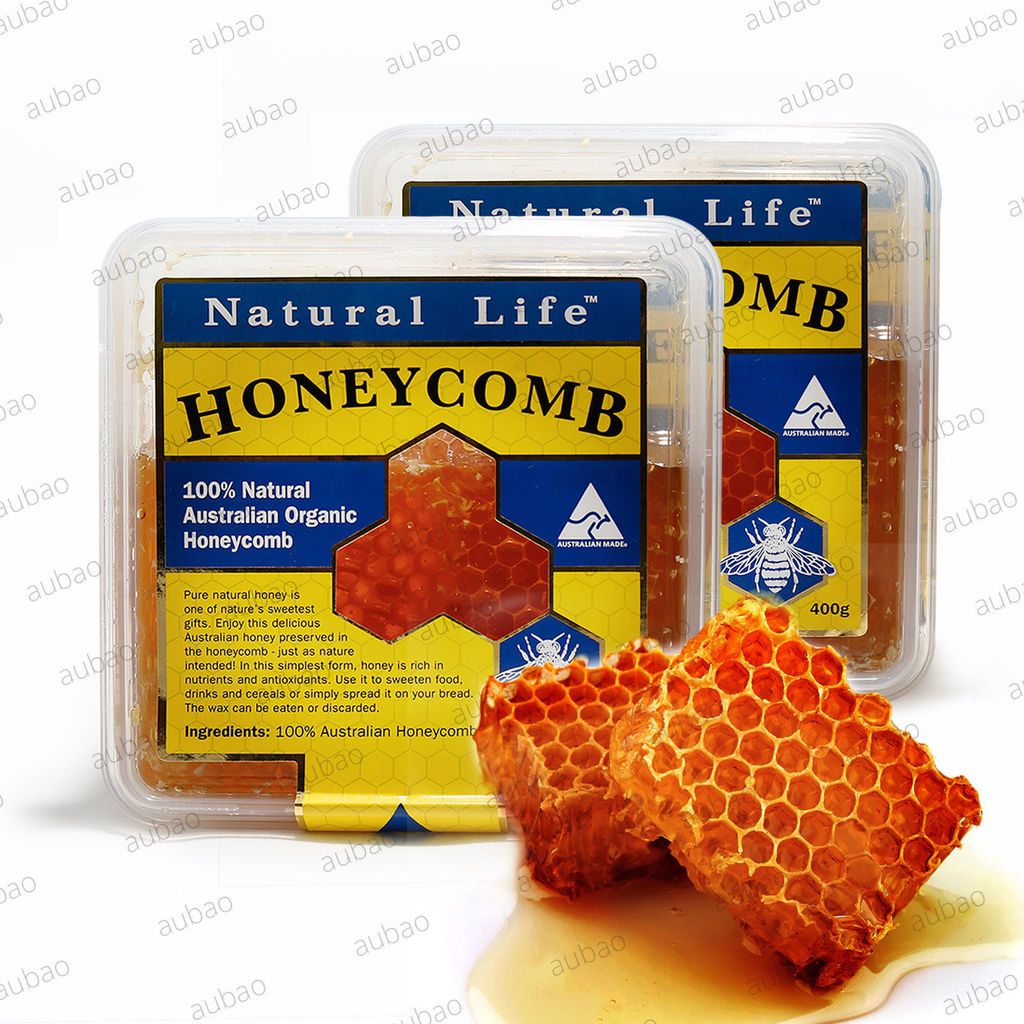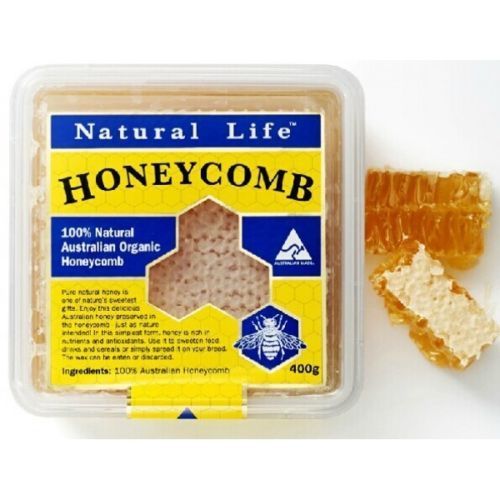 Features
Ingredients
100% Pure Australian Honey and Honeycomb
Directions
Spoon Natural Life Honeycomb straight from the container into your food!
You can add Natural Life™ Honeycomb to:
Healthy smoothies and juices
Drizzled over cereal or salads
Use to sweeten a cheese platter
Spread on bread or toast
Eat it straight from the spoon!
Use it in your cooking
Add it to hot drinks
When heated, many of the active nutrients in raw foods are damaged, so eating your Natural Life Honeycomb raw is more highly recommended!
Write a review
Your Name:
Your Review:
Note: HTML is not translated!
Rating:
Bad
Good
Enter the code in the box below: